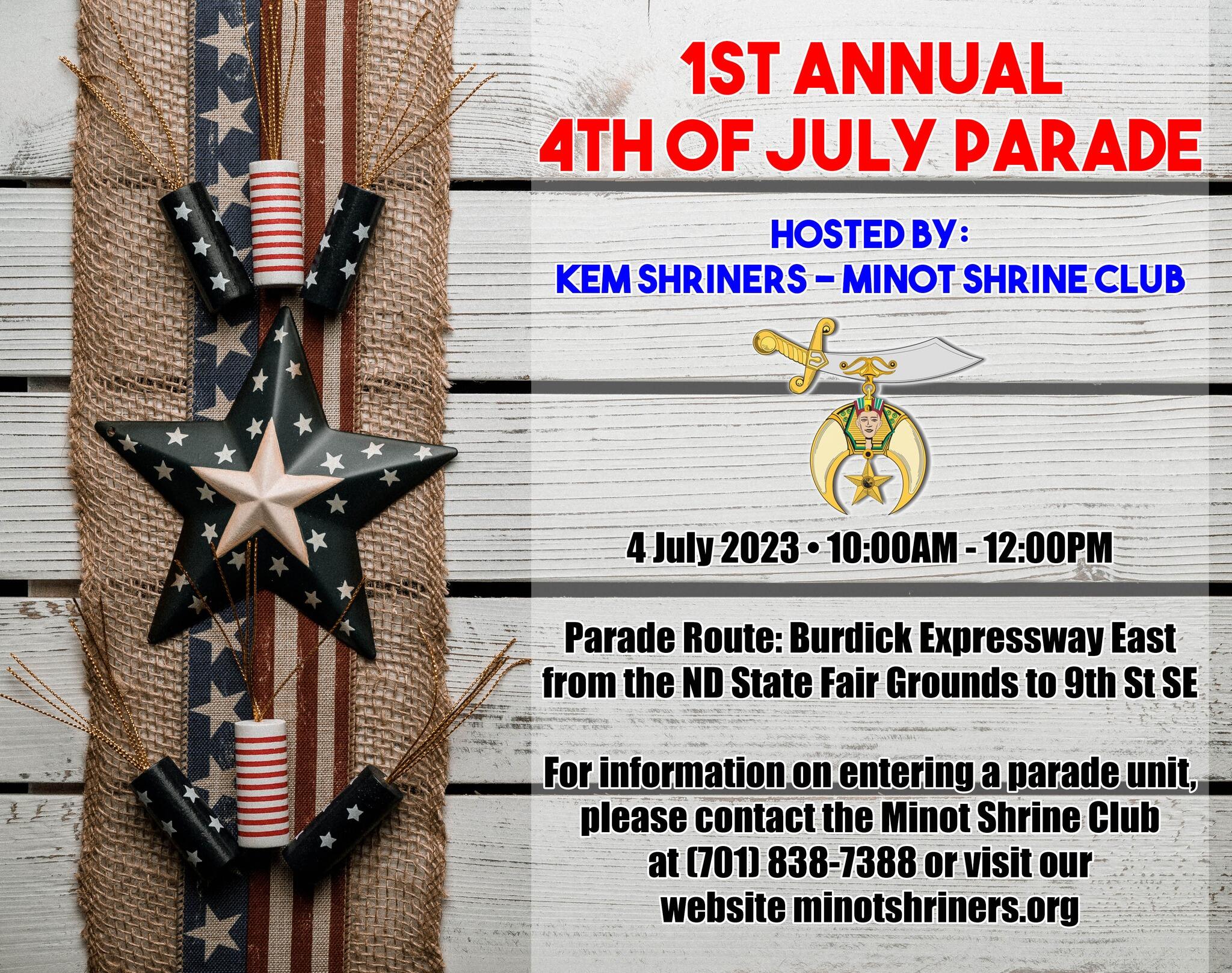 MINOT SHRINE CLUB ANNOUNCES 1ST ANNUAL 4TH OF JULY PARADE MINOT, ND
- The Minot Shrine Club is pleased to announce that we will be hosting a parade on July 4th, 2023.
Parade Timing Information 8:00AM
– Start of lineup and placement of parade units at Starting Location 9:30AM
– Parade units in place for final inspections and ordering 10:00AM
– Parade starts 12:00PM
– Starting Location – North Dakota State Fair Grounds – Parade heads west on Burdick Expressway – South onto 9th St SE, next to Coca-Cola Bottling Co.
We are currently looking for organizations that would like to participate in our parade by entering their parade unit. At this time, we are not charging a fee for parade units, however, we would accept donations to cover the cost associated with facilitating this parade.
For information on entering a parade unit, please contact our Minot Shrine Club President, Steve Belcher at (701) 838-7388. The Minot Shrine Club serves as the local representative body of Shriners International. Shriners are a fraternity based on fun, fellowship and the Masonic principles of brotherly love, truth, and relief. Through our fundraising efforts, we support the Shriners Hospitals for Children and provide transportation for children going to or coming home from those hospitals. ---------- For all other information, please call our office at (701) 838-7388 or visit our website minotshriners.org.